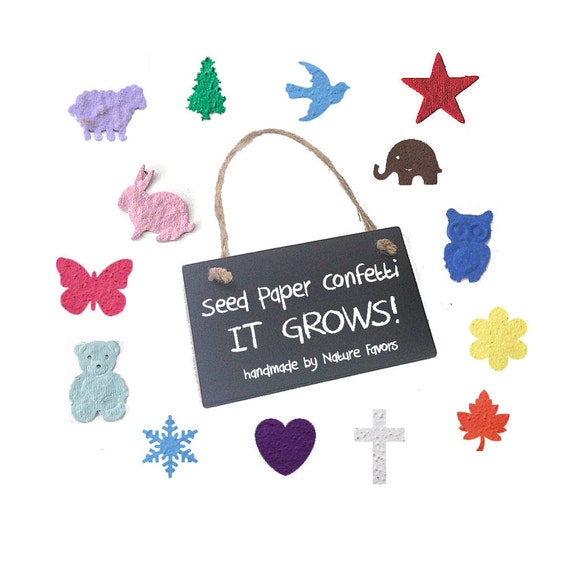 200 Plantable Seed Paper Confetti Pieces - They Grow!
DIY Wedding Favors - Place Cards - Save The Date - Creative Invitations
Choose from 14 shapes and 20 colors to match your birthday party, baby shower, wedding or bridal shower theme. Or maybe you are simply having a celebrate spring party?
In my opinion, fresh flowers are always great, but even better are flowers that you can grow yourself. These handmade paper shapes are a fun way to give seeds to your friends and spread the love.
Each confetti piece is cut from handmade paper, containing an assortment of flower seeds.
Contains a blend of annual and perennial seeds. Toss them in the garden or place them in a pot, water daily. Whether your flavors are edible or practical, make sure they are memorable, and not left behind on the carefully set tables.