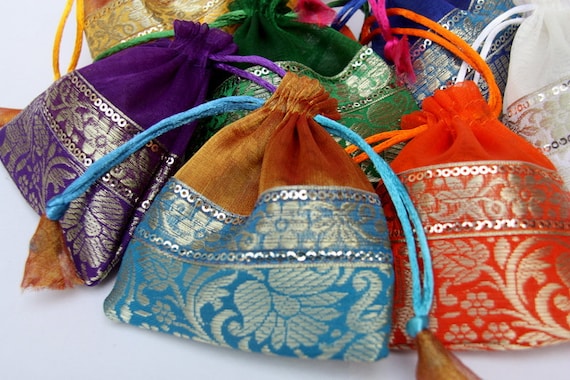 These are by far the nicest looking Organza Jewelry bags, they are so pretty!
They come in a pack of 100 assorted colors each prettier then the other. They are well made so your guests will keep these beautiful favors as a reminder of your wedding.
Each pouch measures 4x4 inches and has a satin cord drawstring.
Please contact
catfluff on Etsy
directly if you have any questions or would like to order.