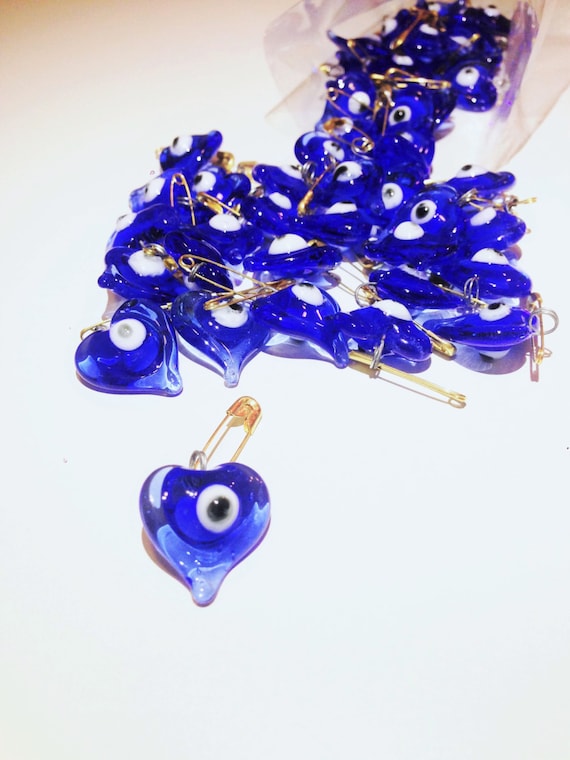 Have you ever gotten "the evil eye" from someone? Maybe you cut them off in traffic or said something you shouldn't have. In some cultures, getting "the evil eye" is a curse.
To protect from "the evil eye" curse, people will carry a talisman also called an evil eye like these
beautiful royal blue ones
by
Evil Eye Favor Supplies.
For more magical wedding theme ideas check out
this balloon kit
.