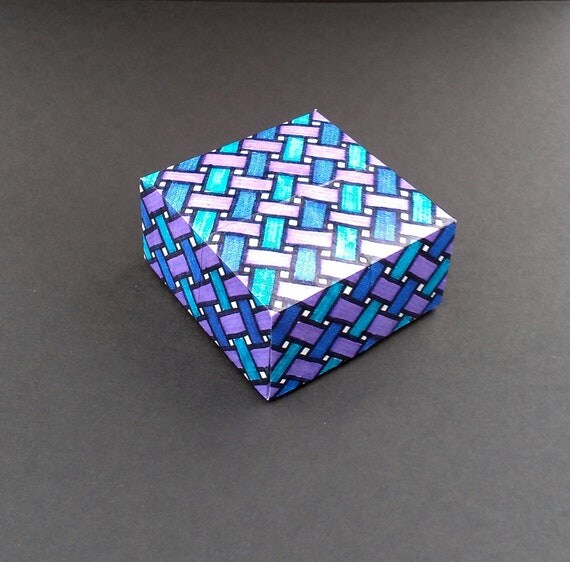 Can't find reasonable pricing for wedding favor boxes? Looking for cheap wedding favors? Why not do it yourself?
Sematay on Etsy
offers this hand drawn pattern and instructions so that you can create your own unlimited number of wedding favor boxes easily and inexpensively.
The instructions are very clear and can even be relaxing to create these boxes during a very stressful time! Wow your guests with these amazing handmade boxes.